Roofs have a more important job than most homeowners realize, and it's easy to neglect your roof. After all, how often do you look up? So, now that you are looking at your roof, what do you see? If you see curling or cracked shingles, or missing materials, call a Union County roof repair company as soon as possible. When your roof needs repair, it's never a good idea to delay. The longer you wait, the worse the damage gets. Your roof is a very important structure on your home, and needs proper routine maintenance to stay in tip top shape. Don't wait for water to start leaking into your attics, or causing damp spots on the ceiling. Quick attention means getting your roof repaired before any interior damage occurs. For a routine inspection, or if you suspect any damage, you need the services of a Union County roofing company.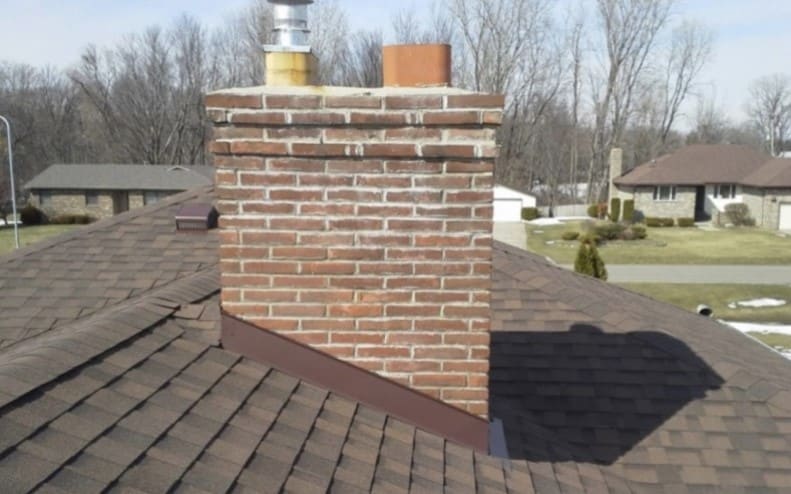 Union County Roofing | Routine Inspections
Contracting a professional roofing company to perform regular roof inspections benefits your roof and your wallet. Keeping your roof in good shape decreases the possibility of extensive, expensive damage. It's best to perform roof inspections in the spring or fall. In the spring, you can assess any damage from last winter. Ice builds up on the roof over the winter, causing stress to tiles and shingles. In the fall, a roof inspection makes sure that the roof is set for another round of harsh winter weather. You can make any necessary repairs before the cold temperatures and winter precipitation hit.
Union County Roofing | Gutter Failure
Failure to clean out your home's gutters could have more repercussions than you would think. Gutter cleaning should always be a regularly scheduled item on your home's maintenance calendar. Leaves, sticks and other debris clog gutters without routine maintenance. In the winter, this blockage can cause standing water to freeze. Frozen water builds up under the eaves, creating ice dams. Dams can cause structural damage to your roof, or even cause the drainpipe to come loose from the house. In the summer, standing water in the gutter becomes a breeding ground for bacteria and mold, so don't neglect gutter cleaning.
Union County Roofing | Signs of Roof Damage
If you do look up, and see cracked, missing or balding shingles, go ahead, and look down. If you see more materials in the driveway than on the roof, that is a sure sign you need roof repair. If you go into the attic, and see damp spots, or more sky than ceiling, you really need a roofing professional. Not all signs are that obvious, or drastic, but don't wait until they are. Even curling shingles are a sign of disrepair, which could result in leaks if left unchecked. So contract a roofing company to check your roof for you.
To keep you and your family warm and dry year round, your roof needs to stay in good shape year round. To achieve this, schedule routine inspections for your roof and gutters. Think of it as an annual checkup, to keep your roof strong and healthy. Make sure gutters remain clear of sticks and debris. Ask your local roofer about gutter guards to keep your gutters clear. Gutters can't clog with nesting materials, if your feathered friends can't get in. When gutters can't do their job, standing water results. In the winter, ice forms, and in the summer this means a luxury condo resort for every neighborhood mosquito to visit. If you have visible signs of roof or gutter damage, don't wait, call in a roofing professional. For inspections and roof repair, call a Union County roofing company today.
Somerset County Roof Replacement
Somerset County Roofing Repair
Somerset County Free Roofing Estimate