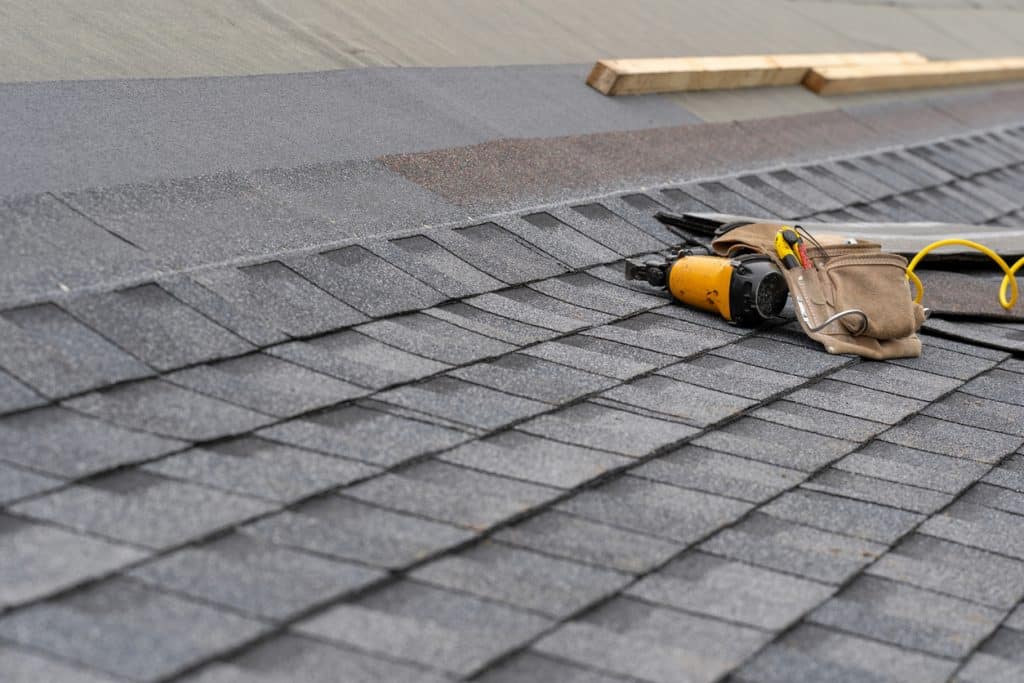 If you're in need of a Union County roofing contractor, there are some things you should know before you make your selection. Roofers are a dime a dozen, and a quick online search will give you dozens of results of companies who all say they're the nest. That said, a
good
Union County roofing contractor is much more difficult to come by. Below are some tips to help you choose a professional and reputable roofing company for your project.
Union County Roofing Contractor | Choose Local:
If you want the roofing project to be smoother and more seamless, you should consider hiring a local Union County roofing company in your area. That way, communication is easier and you can always contact or meet with them in case you need to discuss something.
Another good reason to hire a local roofer is the price. Because they won't be coming from a farther location, transporting the materials and their workers would also cost less, thus allowing you to get the best deal. Most importantly, it gives you the opportunity to build a relationship with a roofing company that can help you maintain your roof. Should an issue arise in your newly installed roof, you can easily contact them to make the necessary repairs or maintenance.
Roofing Contractor in Union County | Check Experience:
Experience is crucial in the reliability of businesses and industries, and that couldn't be truer when it comes to service-based companies. You surely won't let an inexperienced company handle something as important as the roof above your head. That being said, make sure that the contractor you're considering hiring has enough experience in roofing jobs.
Along with their experience, you should also look into their reputation. What do their past clients say about their service? Are there any notable recent complaints you can find about them? Do they have several unsatisfied customers? These are just some of the things to look out for when doing a background check on a company's experience and reputation. 
Best Union County Roofer | Licenses & Permits:
While experience and reputation speak a lot when it comes to choosing the best roofing company, you shouldn't forget that there are also legalities that should be considered when it comes to service-based businesses. Don't forget to ask the company if they have the necessary license and permit to operate. Is their business registered? Knowing this information can give you more assurance that you're dealing with a legitimate company. 
Additionally, they should also have the required tools, equipment, and materials needed for the job. Ask if they have the latest tools to use, as well as the right workers to complete the project. You may also find out if their workers have enough training when it comes to roof repair and installation.
Central NJ Roofing Contractor | Get a Few Quotes:
Choosing the best Union County roofing company is just like how you would shop for anything expensive and important. You won't usually go ahead and buy the first item you see because you'd want to see more options first to find a better deal for your money. In this same sense, getting multiple quotes from different contractors is only reasonable. Ask several companies for their estimate in materials and labor, as well as how much the whole project will cost.
Roof Repairs in Union County | Insurance:
Roofing is a very dangerous job, which is one of many reasons why it's best to leave the job to the professionals. For this reason, it's necessary to know that the roofing company you're dealing with has the right insurance for their employees and the project as a whole.
This is also another factor to consider if a roofing company is offering you a significantly lower price compared to others. Insurances don't come cheap and if they're willing to give you a deal that's so low it's hard to believe it, then it might be a red flag that you shouldn't ignore.
Looking for an Excellent Union County Roofing Contractor?
Searching for the best Union County roofing contractor? Penyak Roofing is the place to call. For over 55 years, we have prided our company on our values: quality, approachability, fairness and affordability. Penyak Roofing provides quality work and dedication to all our customers in the TriState area. Call us today!
Somerset County Roof Replacement
Somerset County Roofing Repair
Somerset County Free Roofing Estimate