Union County Roofers. Looking for a professional NJ roofing contractor? When there are issues with a roof, it is best to contact a professional roofer. Sometimes when there is a problem it can be as simple as making a patch or putting in a new flashing, but you will never know unless a professional inspects your roof. There are some signs that tell us we need to contact a roofer.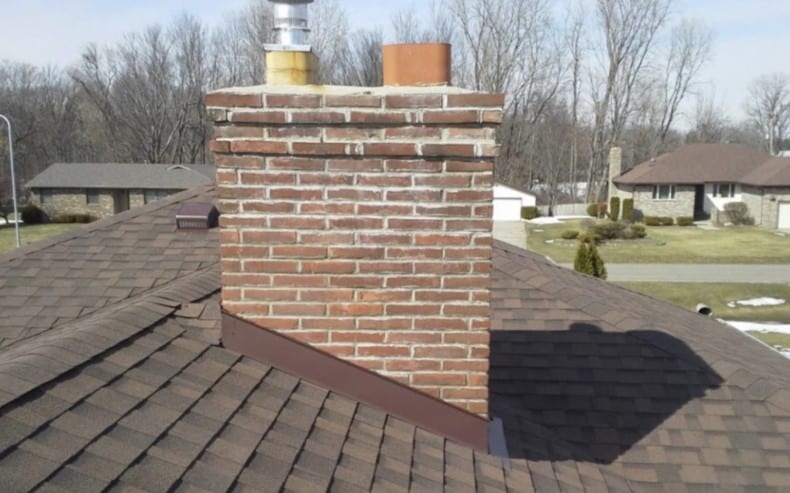 Union County Roofer | Age
Asphalt shingle roofs should last 20-30 years. A roof may look good from the ground, but you will need a professional roofer to inspect and make sure that the roof is in good condition.
Union County Roofer | Shingles
Shingles that are curled and buckling, it is a sign that a new roof may need to be installed. Curling shingles usually happen when the roof is old and moisture has settled within the roof shingles. Excessive heat can also make the shingles curl. If your shingles look as if something is pushing them up or the center of the shingle look dipped and the edges are turning up, it is wise to contact a roofer right away. Both issues are noticeable from the ground and the attention of a qualified roofer is needed.
Union County Roofer | Roof Valleys
Valley replacements are fairly common, especially on tiled roofs. Roof valleys are the metal channels that run up and down the folds of the roof. They can start rotting in the fall because leaves are trapped.
Union County Roofer | Missing Shingles
When there are high winds there is a chance that shingles can blow off the roof. Once the underpart of the shingle is exposed to the wind, they are easy to lift up and off. A missing shingle does not necessarily mean you need a new roof, a roof patch will probably be enough. Asphalt shingles tend to crack due to thermal splitting or a defective product. An asphalt shingle roof that is 2 or more years old has some wear and tear which is normal. Loose mineral granules from the roof wash down and appear in the gutters and at the end of the downspouts, causing water backup and damage to the roof. Shingles have a sealant on the underside that keeps the shingles in place and from moving. When the shingles become older the sealant fails, the shingles then loosen up and can fall away from the roof. When this happens, it leads to water damage leaving a bald spot on the roof where water can go through.
Union County Roofer | Flashing
The flashing on a roof is a sheet metal installed for the purpose of ensuring that the connection between the chimney and the roof is sealed tight. A broken flashing can cause all sorts of problems and will require costly repair.
Union County Roofer | Light
If your home has an attic and you can see daylight between the roof boards, you should have a roofer inspect the roof because there may be moisture present. Seeing light between the roof boards is a sign that some part of the roof is broken.
Searching for the best Union County Roofer? Penyak Roofing Co. is the place to call. For over 55 years we have prided our company on our values, approachability, fairness and affordability. The roof is the most important component of your home. Penyak Roofing Co. provides quality work and dedication to our customers in the tri-state are. We strive for 100% customer satisfaction and use only the highest quality materials, provide all services in house and never subcontract any work. Give us a call today or come and visit our website and see all we have to offer.
Somerset County Roof Replacement
Somerset County Roofing Repair
Somerset County Free Roofing Estimate