If your roof is old, or showing signs of deterioration, you probably need the services of a local roofer. A Middlesex County residential roof repair company can inspect your roof, assess the damage, and take steps to repair it. They have the tools and the expertise to address any roof issues. Roof repair requires proper equipment and training, and, unlike some simpler home repairs, needs professional attention. Stay safe, and contact a professional roofing company to fix your roof. There are many obvious signs that your roof may need repair, so you will know when it is time to call a professional. Regular inspections are a good idea to keep your roof in its best shape, and prevent problems before they start. With a regular inspection and maintenance schedule, you can keep your roof in good condition. Contact a South Amboy roof repair company for any roofing needs you have.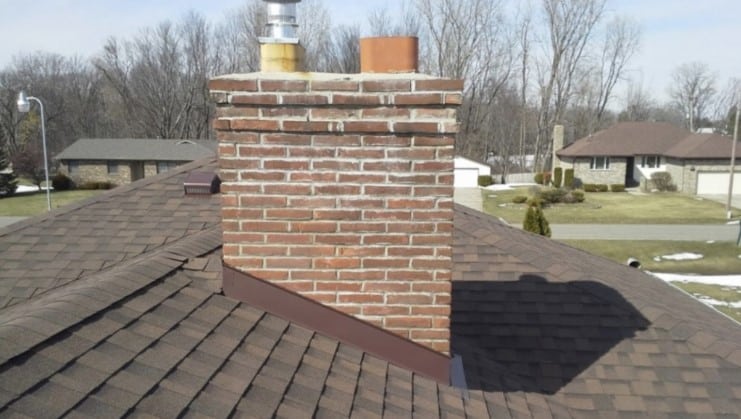 South Amboy Roof Repair | Regular Inspections
With regularly scheduled inspections, your roofer can quickly identify any potential problems, and quickly address any current issues. It is a good idea to schedule inspections in the spring and fall. Spring inspections assess any damage from heavy winter rain and snowfall. Wet snow weighs a lot and puts pressure on your roof. Ice and sleet buildup on the roof take their toll, as does constant thawing and freezing of collected water. In the fall, the inspection helps to ensure that your roof is ready for another round of snow, winds and extreme cold. Don't delay, schedule your inspection soon.
South Amboy Roof Repair | Don't Neglect Your Gutters
While you're scheduling a roof inspection, don't forget to schedule regular gutter cleaning and maintenance. Gutters are an important, but an easily overlooked part of your roof's construction. When you neglect to regularly clean gutters, they clog up with leaves and twigs and all sorts of debris. They clog with nesting materials from birds in the spring, and windblown leaves and debris. In the fall, leaves constantly get stuck in your gutters, so clean them before the long winter months. When your gutters clog, water cannot flow away from the roof, collecting at the roofline, causing rot and ice dams.
South Amboy Roof Repair | Signs You Need Roof Repair
Any cracking, peeling or curling of the shingles is an obvious sign your roof needs repair. If you see roofing materials in the driveway, specifically, shingle granules, this is an indication of deterioration. Look at the flashing, especially around the chimney and side walls. If you see rusting, or holes, it needs repair or replacement before leaks occur. Look for signs of rot on the roof and inside your home. Inspect attic spaces for wet spots or dark stains, which could indicate water leaking inside your home. If you see any signs of damage, contact a roofing company without delay.
Keep your home and family protected. Make sure your roof is in good condition year round. It is what is keeping you warm and dry, and out of the elements. Regular inspections and maintenance are important for the longevity of your roof. Periodically, look around your property for possible signs of wear and tear. While there are some signs you can spot from the attic, or from the ground, you need to get on the roof for other signs. Stay safely on the ground, and contact a local roofer for inspections and repair. Your local roofing company has the expertise and tools to do the job right. Trust them to keep your gutters clear, and your roof in tip-top shape. For all aspects of roof repair, contact a South Amboy roof repair specialist.
Somerset County Roof Replacement