Somerset County Roofing. Thinking of getting a new roof installed on your home? You need a NJ roofing contractor estimate from Penyak Roofing Co. Being a homeowner comes with a great deal of responsibility. Getting a new roof installed on your home can be expensive, but a good investment for your home. There a few signs that shows a homeowner that they need to replace and get a new roof.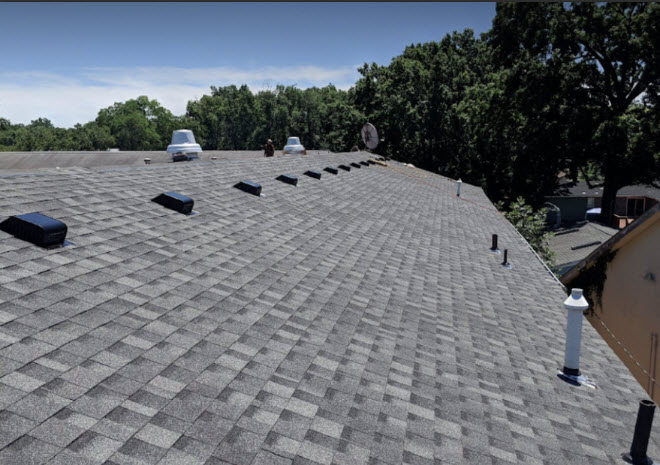 Somerset County Roofing | Age of the Roof
Roofs are designed to last between 15-20 years. When a roof reaches the final stages of life, it may be time to start thinking about getting a new one installed on your home. A professional roofer can inspect all the areas of the roof to see if you need a new roof or with some repairs it can last a few more years.
Somerset County Roofing | Curling Shingles
When the shingles on a roof start to buckle and curl, a leak may start occurring. You will need to fix the problem or replace the roof to prevent a leak from happening. A total roofing replacement is usually the best way to fix the issue.
Somerset County Roofing | Bad Flashing
When the flashing around the chimney starts to rust, it will need to be replaced. When the flashing is found to be damaged, the damage to your roof has already happened. Trying to repair will not fix the issue, a roof replacement is your best bet.
Somerset County Roofing | Gutter Issues
When checking the condition of your gutters and clearing it out regularly due to leaves or other debris will prevent any clogging and damage to the roof. If you see some pieces of shingles in the gutters, it may be a sign of a more serious roofing problem. These pieces signals that there are important components from your roofing system missing. The longer this issue is not taken care of, the higher the risk of a leak damaging the inside of your home. Over time roofs lose granules toward the end of the roofs life. When seeing darker colors spots on some parts of the roof can be another sign that granules have been worn away from the roof.
Somerset County Roofing | Light Coming Through the Roof
Sometimes when going to your attic, you may be able to see light shining through the roof boards, that is also a sign that there may an issue with your roof. You can also check for moisture in your attic insulation. Installing a new roof is extremely important. When there is an issue with your roof, you want to get it repaired or replaced as soon as possible before water destroys the inside of your home. Roof replacement or roof repair is not something to take lightly. When you believe that your roof is nearing the end of its life, it is wise to contact a professional roofer to inspect the roof and explain to the homeowner what needs to be done to protect their home.
Searching for the best Somerset County Roofing company? Penyak Roofing Co. is the place to have your roof replaced or repaired. Penyak roofing Co. provides quality work and dedication to our customers. We only use the highest quality materials, we provide all services in-house and we never subcontract any of our jobs. Penyak Roofing Co. is fully licensed and insured. If you are seeing one or more signs that your roof may be failing, it is time to call a professional at Penyak Roofing Co. to help you decide if you need to replace or repair your roof. Give Penyak Roofing Co. a call today at (908)753-4222 and let us get your roof in tip top shape.
Somerset County Roof Replacement
Somerset County Roofing Repair
Somerset County Free Roofing Estimate