To keep your home and family warm and protected all year round, keeping your roof in good condition is essential. When your roof has signs of damage, or has endured a strong storm, call an expert for an evaluation. Climbing on roof tops is dangerous, and it takes training and experience to identify roofing problems. For repairs or replacements, stay safe and call a local Somerset County roofer. A reputable roofing company can help you care for all aspects of your roof. But don't just think that roofing specialists are only for emergency repairs. They can also make your home lighter and brighter with the installation of skylights. If you are looking for a roof repair specialist call a Somerset County roofing company with a full line of services. In order to care for your entire roof, and improve its appearance, you need a comprehensive company that does it all.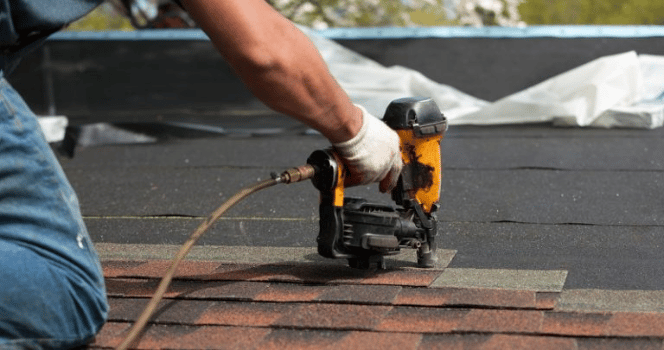 Somerset County Roofing | Why Call a Professional
Climbing on a roof is dangerous without training and equipment, and it can be hard to spot potential problems. It takes experience and education to perform roof repairs properly and safely. Also, most homeowners just don't have the necessary equipment to carry out repairs, and renting it is not cost effective. Professionals have insurance and licensing to protect you and your property. They also can help with insurance claims in the event your roof is still under a warranty. Roofing companies are also aware of local codes and ordinances, and can get any permits that may be necessary. Always stay safe, and leave roofing to the experts.
Somerset County Roofing | Schedule an Inspection
If you see any exterior or interior signs of roofing damage, scheduling an inspection can help identify the cause. Damp patches inside attic spaces or on bedroom ceilings and walls can definitely indicate a problem with your roof. However, the incoming moisture may have traveled along beams and rafters, making it hard to pinpoint where it started from. A qualified roofing company can identify the cause of leaks and repair them before they get worse. Even if you don't see visible damage, scheduling an inspection after a heavy storm is a good idea. Regular inspections can save you money on costly repairs by catching problems early.
Somerset County Roofing | Skylights
There are many advantages to installing a skylight. These features add natural light, and increase curb appeal and home value. Adding a skylight to a dark room can liven up the space, making it warm and inviting. They can even brighten up spaces like bathrooms, or upper hallways. Natural sunlight improves the appearance of any space, and can make you feel refreshed and renewed. Skylights can also decrease electric lighting bills by adding more light. With many choices of skylights, you can easily find one to complement any room and any style home. Bringing in more natural light can reduce energy bills, and add to the aesthetics of your home.
Your home's roof is an often overlooked and neglected feature. It can only protect your family when you take care of it. Regular inspections can ensure it is in good condition at all times. Professionals recommend scheduling an evaluation after heavy storms, or before winter weather hits. Inspections help you catch problems while they are still small. Reputable roofing companies can also make sure gutters are clear and in good repair, and install skylights for natural light. Repairing roofs is dangerous work which requires experience, training and the right equipment. When you need roof care, call a Somerset County roofing professional. You can improve the appearance of your whole property when your roof looks good.
New Jersey Roofing Contractor | Penyak Roofing
Related Posts:
Middlesex County Roof Replacement
Middlesex County Free Roofing Estimate
Roofing Contractor Middlesex County NJ