Figuring out who the top Somerset County roofers are isn't always easy. There are countless contractors out there claiming to be the best, so how can one know who really is the cream of the crop? Below are some signs to look for that would indicate reputable and reliable Somerset County roofers:
Signs of Great Somerset County Roofers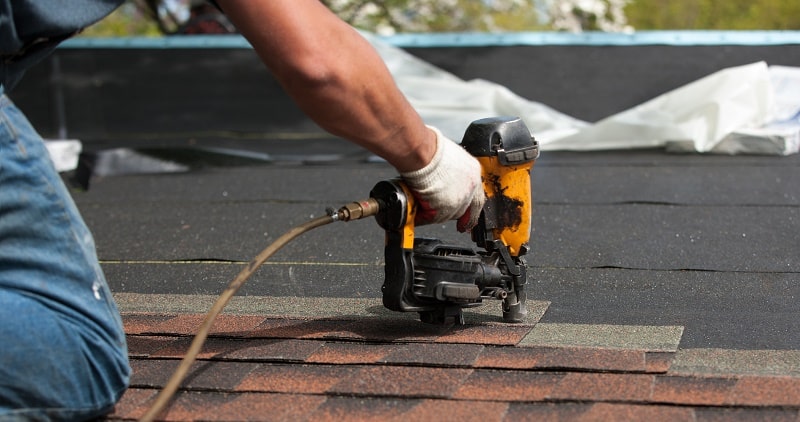 Somerset County Roofers | Proof of Insurance Without Being Asked:
Your roofing contractor shouldn't just give you a detailed, free estimate; they should make it clear that they respect your intelligence and offer you proof of commercial liability insurance up front. It's an easy decision to hire a company that puts safety as a top priority and wants to make sure you aren't liable for any injuries or accidents.
Somerset County Roofing Contractor | Sensible Payment Structure:
Your roofer shouldn't make you pay the total up front, although they may ask for a deposit. Also, you shouldn't get a last-minute notification about payment requirements; they should lay it all out right in the beginning. The payment plan agreed upon in your contract should be straightforward, and your roofing contractor should stay true to the terms throughout the project.
Somerset County Roofing Company | Easy to Contact:
You should be able to call up your roofer with a question and get a response right away. They should be easy to get in touch with and believe in forming long-term relationships with clients.
They Treat Your Home with Respect:
Any reputable roofing company should take care to position the dumpster away from landscaping that could be ruined by falling debris. They shouldn't trample your flower beds or bother your neighbors. Even though your property is a work site, they shouldn't treat it like one. They should use cardboard or plywood to protect your pathways and driveway and they should be sure to ask you about any fragile sprinkler systems or landscape structures before work begins.
Somerset County Roofers | Cleaning Up After the Job:
A professional roofing contractor doesn't leave a mess behind. They make sure to sweep up all debris, especially nails or other dangerous objects. You shouldn't find cigarette butts and trash anywhere in sight. Your home should look better than before, because it will have a new roof and spotless landscaping.
Looking to Hire One of the Top Somerset County Roofing Contractors?
If you want one of the best Somerset County roofers, Penyak Roofing Co. is the place to call. Penyak Roofing Co provides quality work and dedication to our customers in the tristate area. The company has been in existence since 1960 and is a family run business. We were founded on a set of ideals that include quality, approachability, fairness and affordability. Penyak Roofing Co. is a licensed, fully insured in the state of New Jersey. Our customers are always welcomed to visit our South Plainfield office and we are always glad to provide free estimates. We provide our customers quality work at competitive prices. Give us a call today!
New Jersey Roofing Contractor | Penyak Roofing
Related Posts:
Middlesex County Roof Replacement
Middlesex County Free Roofing Estimate
Somerset County Commercial Roof Replacement