Your home's roof is a very important part of its structure. Its purpose is to protect your home from the elements, and to protect your family. It can only do this, however, when it is in good repair. Any small roofing issues need addressing quickly to prevent further damage. The best way to ensure the health of your roof is to have a professional roofing company inspect it for you. Climbing on roofs to carry out your own inspection is dangerous, and only trained, experienced roofers know what to look for. Reputable roofing companies can assist you with all aspects of your roof, including skylights and gutters. When they need a qualified professional roofer, Somerset County homeowners know experience matters. By carefully reviewing local companies, you can find one with all the services you are looking for. You need a Somerset County roofer who can address all your roofing needs.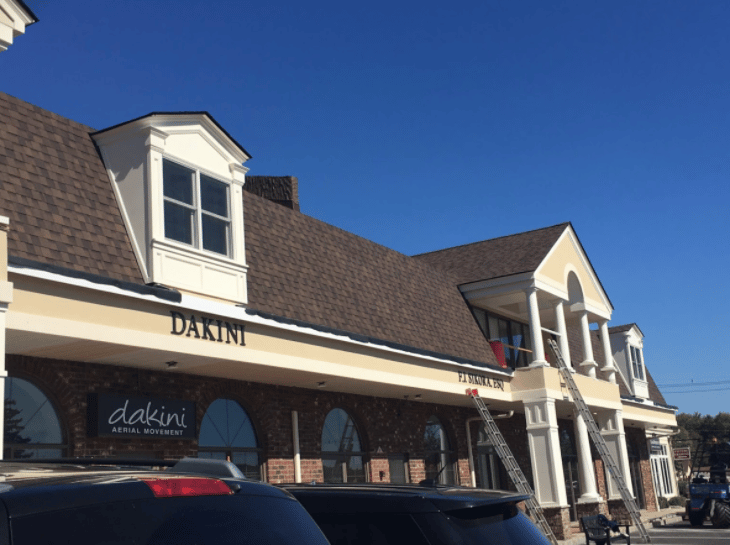 Somerset County Roofer | Roof Repair
Damaged roofs are not something you should ignore or overlook. There are obvious signs that you need to call a professional roofer. When you look up at your roof from the ground, any curled or missing shingles will need replacing. Any damaged or missing shingles can allow water to seep underneath, causing mold, mildew and rotting. Also, any shingle granules that fall off onto the ground are an indication of damaged materials. Missing tiles also need quick replacement, as water can seep in. Look inside your home for signs of moisture seeping in. Dark, wet patches in attic spaces or on bedroom ceilings and walls indicate moisture.
Somerset County Roofer | Gutter Care
Gutter care is a frequently overlooked aspect of roof health and maintenance. Broken gutters cannot function properly. It is important to keep them clear and in good repair so that water flows freely away from your home. Standing water in broken gutters can cause a variety of problems. In the winter months, standing water freezes and contracts at the roofline, causing stress and damage to roofing materials. During the summer, it becomes stagnant, which is a perfect breeding ground for mosquitoes, mold and mildew. You can keep your gutters in good condition by installing gutter guards. Ask your local roofer for more information.
Somerset County Roofer | Why you Need a Professional
You can save time and money and keep yourself safe by hiring a professional roofer. The average homeowner does not have the apparatus necessary for roof repair, and renting it is not worth the investment. Professionals can also get better quality roofing materials, at a better cost. They have the necessary training and expertise to perform roof work quickly and safely. By hiring a fully licensed, insured roofer, you can be sure they have knowledge and experience. Listings with better business bureaus are a further proof of excellence and customer service. Also, many professionals have product certifications which require extensive knowledge and training.
Your roof's health is important for your entire home. When it is in need of repair, water can get in under roofing materials, causing rot and mold. Small problems quickly become big, expensive ones if left unchecked. Gutter maintenance should always be a part of comprehensive roof care. Clogged or broken gutters can cause more damage than most homeowners realize. Water that flows down siding can cause damage and mold growth, and can cause flooding along basement walls. To stay safe, you should always leave roof care to a professional. Working on roofs takes training and special equipment. Hiring a professional is more cost, and time effective, and keeps you safely on the ground. For a complete list of services, call a comprehensive Somerset County roofer.
New Jersey Roofing Contractor | Penyak Roofing
Related Posts:
Middlesex County Roof Replacement
Middlesex County Free Roofing Estimate
Somerset County Commercial Roof Replacement