If your roof is showing obvious signs of wear and tear, it could be time for a replacement. Roofs take a battering all year round. From extreme summer and winter temperatures to high winds and precipitation, your roof takes a beating. You may have carried out roof maintenance and repairs for years, but repairs will only get you so far. Eventually, roofs wear out, just like everything else. If you suspect your roof is now beyond repair, it's time for the services of a local roof replacement company. If you can see obvious signs of damage on the roof, it might be time for a replacement. Your local roofer can tell you if your roof is repairable, or if it's time to replace. Most roofs have an expected lifespan. If your roof is past its time, or is showing signs of dilapidation, contact a Somerset County roof replacement company today.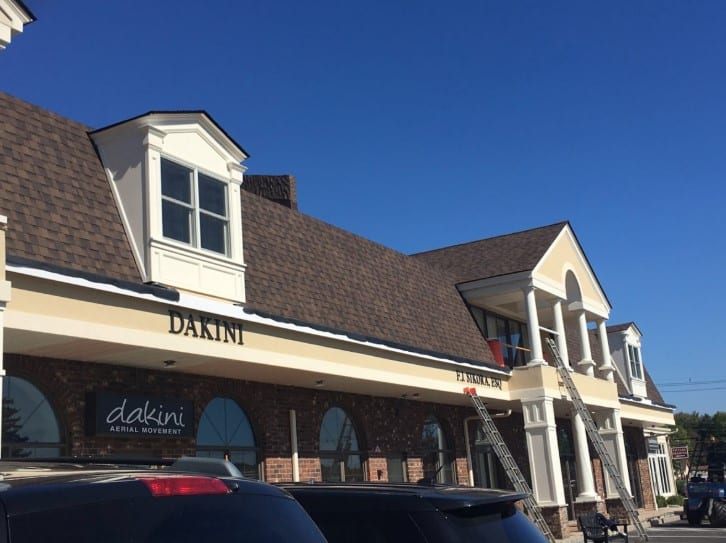 Somerset County Roof Replacement | Exterior Signs
The most obvious place to start is with the shingles. If they're dry and cracking, this is a sign of deterioration. If there are more granules in the driveway than on the roof, it is time to call a professional roofing company. Curling shingles are never a good sign. Shingles curl due to age, or because they are coming loose. Either way, curling shingles can cause leaks. The more the shingles curl, there is more possibility of leaks, and that they can blow completely loose. Other signs are damaged or missing flashing, rotting wood, and structural damage such as sagging.
Somerset County Roof Replacement | Interior Signs
There are several signs inside your home that indicate you may need a roof replacement. A thorough attic inspection can help show the condition of your roof. The most obvious sign would be seeing daylight from the attic. Not all signs are as blatant or extreme. Any signs of water on the ceiling or walls can indicate a leak. Don't expect it to be as telltale as a drip on your head, however. Dark patches can mean moisture, and leaks are not always as easy to trace as you'd think. Call a professional to pinpoint the source of any leaks.
Somerset County Roof Replacement | Leave it to the Professionals
Safety is always a big concern when it comes to roof maintenance. It is probably not a good idea to climb on top of your roof to perform your own inspection. If you have any doubts, stay safe and contact a professional roofer to perform routine checks, and carry out any repairs or replacements. They have the expertise, and the equipment to handle roof work safely. They have a trained, fully qualified staff that specializes in all aspects of roof repair and replacement. For any questions or concerns about your roof, don't hesitate, protect yourself, and call in a professional.
For any work on your roof, especially if you suspect you need a replacement roof, don't delay, call an expert immediately. Your roof has an important job. It is there to protect your family from the elements. Your home is your biggest investment, and deserves the very best. When your home needs a new roof, you deserve the best roofing company. To find the best in your area, look for a company that values your time as much as you do. Look for a company that shows up on time, and completes all work in a timely manner. Contact a local roofer that guarantees their work, and never subcontracts outside of their own employees. When you need the best in roofing companies, you need a Somerset County roof replacement specialist.
Somerset County Roof Replacement
Somerset County Roofing Repair
Somerset County Free Roofing Estimate