Roof repairs can prove dangerous, inconvenient, and very expensive. Roofs are damaged all the time, in all sorts of accidents, wear and tear, and weather. But worst is when a roof is left untreated, and the damage has time to grow and spread and infect your roof. That is why, when your roof takes damage, you should repair the damage right away. Some take these matters into their own hands. Remember, safety and precision are key in repairing roofs. That way you do not cause any damage to the roof, or to yourself. However, the more serious the problem, the more serious the solution must be. So, if your roof falls into disrepair and disarray, consider contacting quality professionals. A Somerset County Residential Roofer can prove invaluable for Somerset County residential roof repair. When your roof has fallen to shambles, a professional roofer can put things back to tip-top shape.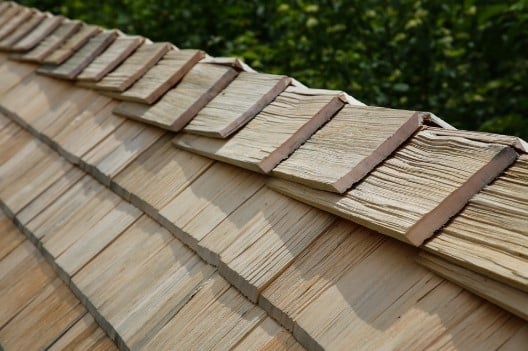 Hiring the right roofer | Somerset County Residential Roofer
Hiring a roofer is not a simple decision. Check and recheck for assured quality. Be on the look out for recommended roofers with experience. When finding their page, always thoroughly check reviews. See what people have to say about the roofer in detail. About the work they did, the attitude they had, how price was negotiated, etc. Don't be afraid to directly contact the references of the company. Be specific in your questioning. Was the job performed satisfactorily? Was the arranged price met? If, heaven forbid, your roof should fall into disrepair again, is this the roofer they would call?
Who not to hire | Somerset County Residential Roofer
You shouldn't trust your roof to any old yokel with a hammer. Your friend/neighbor may claim to be able to perform the job for half the price, but there's a reason. Quality work requires quality tools, and experience, and in some states, licenses. Some roofers claim to be reputable, but follow the money, following wreckages and storms to make a buck. You should always make certain that the person you are trusting with your home is dependable. Don't go for the local handyman either, check credentials always. Be wary of scams, and people who partake in unethical business practices. Choose your roofer wisely.
How to gauge if a roofer is experienced | Somerset County Residential Roofer
Experienced roofers are the best go to choice, and are easy to determine when you ask the right questions. Find out about their work experience. Make sure that they are licensed (most states require licenses for professional roofers). Ask about what type of worker's insurance they have. If they are not insured, and the worst happens, there exists a chance that you will be liable. Ask about how they intend to perform the job. How they will deliver you their estimate. Do your research to determine what estimate is appropriate for the situation.
Roof repair is important in events of natural disasters, or disrepair. But regular roofing can also help keep the roof in pristine condition, and less likely to deteriorate. In regular circumstances, of course. It is vital, in this process, to hire a roofing professional. A licensed professional, with around five years of experience. Someone with good references, who gives out estimates. Someone who will perform a job accurately, for a fair, honest price. So when considering which roofer will work for you, consider a Somerset County Residential Roofer. You need someone with a professional attitude, professional equipment, and professional experience. Someone who will take your roof, your property, your home, and you seriously. Do not fall for scams. Call upon a professional roofer; they're here to help.
Somerset County Roof Replacement
Somerset County Roofing Repair