Before you buy anything, you probably shop around and make some cost and quality comparisons. Saving time and money, and getting the best service is important to you, as it should be. So when you need to repair something as large and important as your home's roof, comparison shopping is a good idea. Not all roofing companies are equal, after all. You deserve a company with integrity, that doesn't surprise you with last minute hidden costs, and that commits to a deadline. Before you start any large home improvement projects, especially ones requiring professional work, you should always do some research. You want to know you can trust a company to treat you fairly and give you good value. For a Somerset County free roofing estimate, contact a Somerset County roofing repair specialist. We guarantee the best service at competitive rates, so let us give you a free estimate today.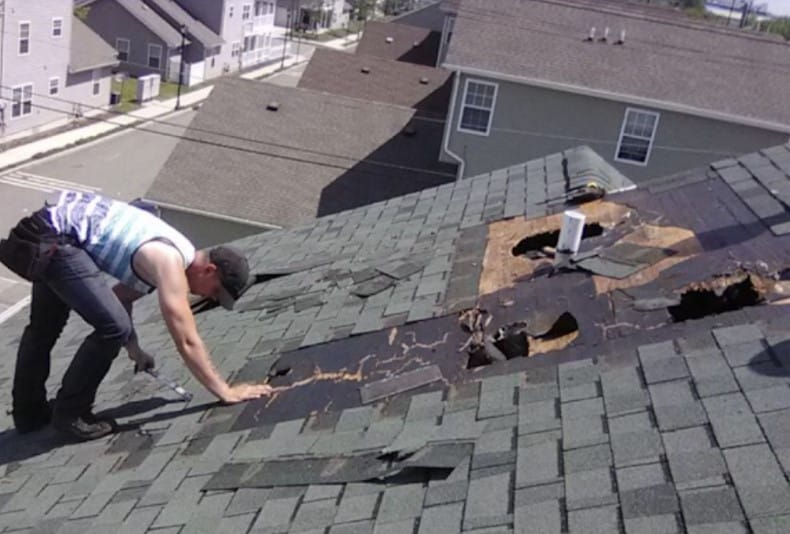 Somerset County Free Roofing Estimate | Ask Questions
While you are getting a roof estimate, get to know the roofer. Ask yourself if this is someone you could hire without hesitation. Find out if it is a fully insured, licensed and bonded company. Ask if they will require any permits, and if so, will they get them? Ask them if they subcontract or if they do the work themselves. Look at references and referrals. You're trusting your home, or at least its roof into the workers' hands, so you want to feel comfortable. Now is a good time to find out about payment plans, before work gets underway.
Somerset County Free Roofing Estimate | Customer Satisfaction
While you're getting to know the roofing company and looking at referrals, pay attention to what homeowners had to say. Did the workman complete the work on time? Did the roofers leave the place neat and tidy, or were the homeowners finding nails and materials everywhere? You can research roofing companies online, too. Most company websites have a place for customers to post comments. Visit online directory sites and compare approval ratings for different companies, and look for customer satisfaction. Read multiple reviews and do your homework. Ask friends and neighbors, too, if they are familiar with this particular company.
Somerset County Free Roofing Estimate | No surprises
When you're getting a free estimate, make sure to understand if all fees and services are included. Then there will be no surprises after completion of work. Ask more questions, like is tax included? Is there a warranty, and for how long? Find out what happens if the roofers run into any unforeseen problems, or need last minute materials. Make sure the estimate is completely comprehensive. A reputable roofing company will not hesitate to make sure you're comfortable with the entire process, and prepared for anything. Get an estimate on materials, labor, and how much time the job will take.
When you need roof repair, don't be afraid to do some homework and find just the right roofing company for you. Look at reviews, and see what customers have to say. Look to see if they completed the work on time, and left the premises neat and tidy. Happy customers are the best advertisement, after all. Ask around your area to see if anyone has hired the company, and would recommend them. Choose a roofing company that meets all your criteria, and is happy to give you a free quote. We are here with answers to all your roofing questions, and to make sure you're fully satisfied with your roofing quote. So, if you are looking for a Somerset County free roofing estimate, don't delay, call us today to get started.
Somerset County Roof Replacement