Your home is your biggest investment and needs protecting and regular maintenance. It is valuable to you and your family so you do your best to look after it. The roof of your home requires care and maintenance too. If you have not had your roof inspected in a long time, or perhaps, ever, schedule one soon. Spring and summer are the perfect time to check your roof to make sure it sustained no winter damage. Do not delay to schedule a visit from a Union County roofer if your roof is showing its age. Perhaps it has missing or curling shingles or other visible signs of deterioration. Protecting your roof is not all your local roofing company can do for your home. With a comprehensive line of services, they also repair and install gutters, and install skylights. When they need a full service roofer, Union County homeowners rely on us.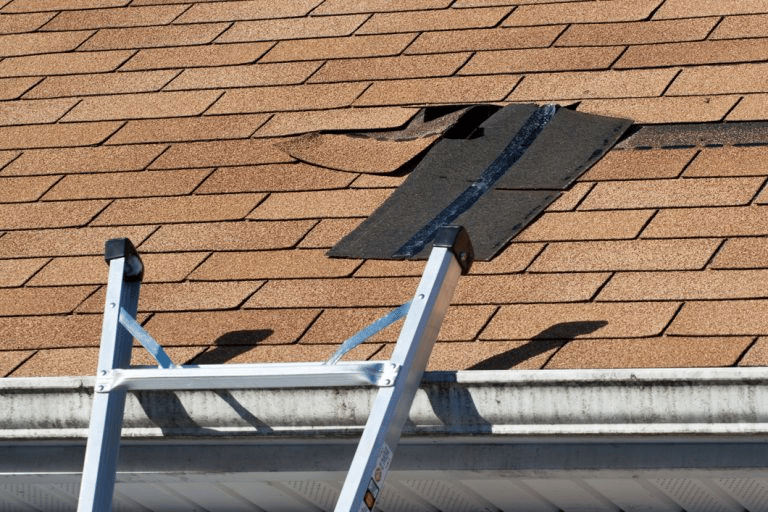 Roofer Union County | Signs of Disrepair
When you look at your roof, do you see missing shingles? This is one of the most obvious signs that your roof needs repair. Missing shingles allow moisture to seep underneath roof materials, causing rot and mold. You should contact a roofer as soon as you see any gaps in the shingles to prevent expensive repairs. Granules from shingles can become loose when shingles need replacing, so watch out for this obvious indication, too. Also, curled shingles allow in moisture that can result in rotting. You can check for roof deterioration in attic spaces. Wet patches under the roof indicate that moisture is present, so call a professional.
Roofer Union County | Gutter Guards
Well maintained gutters are actually an important aspect of roof health. Clogged gutters can build up, allowing standing water at the roofline. In the winter months, this collected water can freeze, resulting in ice dams along the roof. Then as water freezes and thaws all winter, it can cause stress to your roof as it expands and contracts. During the warmer summer months standing water can become a breeding ground for mosquitoes. Also, any excess moisture on your roof can cause rotting of roofing materials and mold and mildew growth. Ask your roofer about gutter guards to keep your gutters clear.
Roofer Union County | Skylights
Your local roofer offers more services than just clean gutters or roofing repairs, as essential as they are. Some features are for aesthetics as well as practicality. If you would like to enjoy more natural light in your home, a skylight can be beautiful and useful addition. Skylights let in sunlight, something which just makes everyone feel better. They add natural ventilation, as you can open them to release warm air at the ceiling level. Adding a skylight can create a focal point for any room, and can even make a space seem bigger. A skylight can improve the whole atmosphere of any room.
Home maintenance is a large part of home ownership. You have invested a lot of time and energy into making a house a home. But your roof is an important part of your home, too. Unfortunately, it is a feature of your home that is all too easy to overlook. If you think your roof may need maintenance, do not delay. Call a roofing company to look at your roof and assess any damage. It is always best to catch small problems before they become big ones. Roofing companies can also keep your gutters in good condition as part of roof maintenance, and install skylights for added sunlight. Whenever you need the services of a local roofer, Union County professionals are here to help.
New Jersey Roofing Contractor | Penyak Roofing
Related Posts:
Middlesex County Roof Replacement
Middlesex County Free Roofing Estimate
Somerset County Commercial Roof Replacement