Are you looking for a NJ local roofer? If you have a roofing project that needs getting done, you should always go with a professional who is also local. When searching online, it's important to make sure your potential roofer is licensed and certified, as well as established in your area. Below are some of the top reasons why it's important to choose a NJ local roofer for your roofing job.
NJ Local Roofer | Local Knowledge of Building Codes: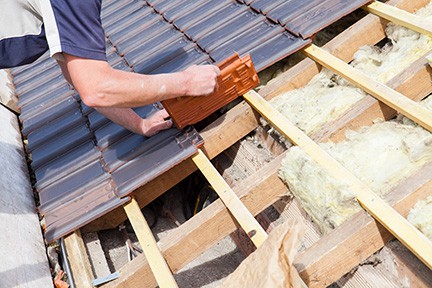 When a roofer based in your city sees a roof replacement and needs to pull the home up to code, you can bet that the local roofer is familiar with all the codes and building requirements needed to finish the job. Local roofers understand the small details and code regulations of the city or state and complete the work accordingly.
Local Roofer in NJ | Trusted Reputation:
A local roofer with lots of experienced has a business based mostly on referral and repeat customers who trust them with their roofs. Their reputation is established in the community, and you can even call up their previous customers to hear about how the job went. If they're licensed, you can check on their credentials or even meet them in person, if their offices are located not too far from you.
NJ Roofing Contractor | On-Hand to Fix Mistakes:
If a NJ local roofer makes an error in their work, you can easily call them back and ask them to repair their workmanship. However, larger, interstate roofing companies are often too busy. They typically move quickly from job to job and from state to state.
NJ Roofing Company | Quick Reply:
If you need your roof fixed in a hurry, roofing companies are available to quickly accommodate to your needs. Non-local or out-of-state companies will take a bit longer to dispatch since your home may be quite out of the way, unlike a locally-based company.
Local Roofer in New Jersey | Personal Touch: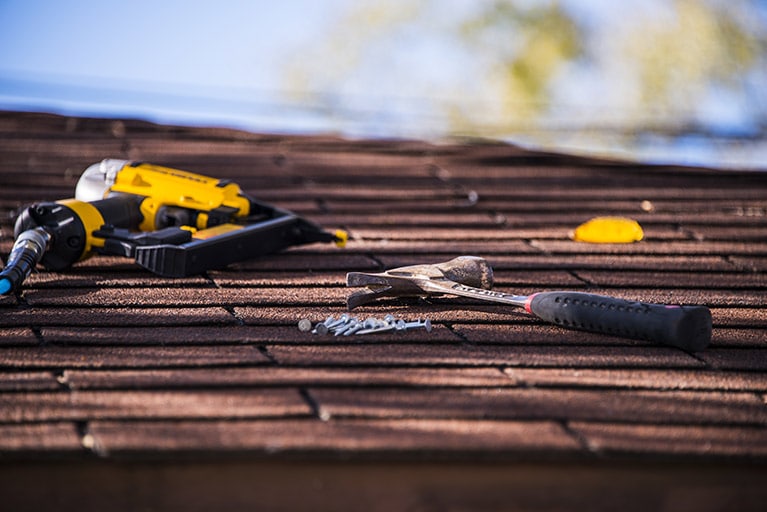 Larger companies have so many quotas to fill that they don't have the time to go the extra mile for the average customer. On the other hand, local roofing companies invest more into their customers, since they want to grow deep roots in the community. They also tend to have a vested pride in the work they do and aren't in business by accident. Local companies are concerned about their reputation in town and to those who hire them, and oftentimes put their best efforts into the job.
New Jersey Local Roofer | Sense of Community:
Another great thing about local roofing companies is their presence within the town. Local roofers are small business owners who enjoy their community. For people who shop locally whenever possible, hiring a local roofer goes by that same principle of supporting a local business. Local NJ roofers, more so than larger roofing companies, depend on word of mouth to support them and spread the word in their communities, and rely on the honest reviews of those in the community to keep their businesses running and in shape.
Looking for a Great NJ Local Roofer?
Searching for the best NJ local roofer? Contact Penyak Roofing today! For over 55 years we have been serving families in New Jersey. Our company's values are quality, approachability, fairness and affordability for all our customers. As always, Penyak Roofing provides quality work and dedication to our customers. Penyak Roofing is fully licensed and insured. We specialize in shingle and flat roofing systems. No job is too small, large, or complicated for us. We will make it easy for you and minimize interruptions. We use only the highest quality materials, provide all services in-house, and never subcontract any work. Call us today!
New Jersey Roofing Contractor | Penyak Roofing
Related Posts:
Middlesex County Roof Replacement
Middlesex County Free Roofing Estimate
Somerset County Commercial Roof Replacement