Middlesex County Roofing. Starting to worry about your roof? Thinking it may be time to replace your roof? You may need a Middlesex County roof replacement. There are many different reasons why a homeowner may need to replace and have a new roof installed. Here are a few.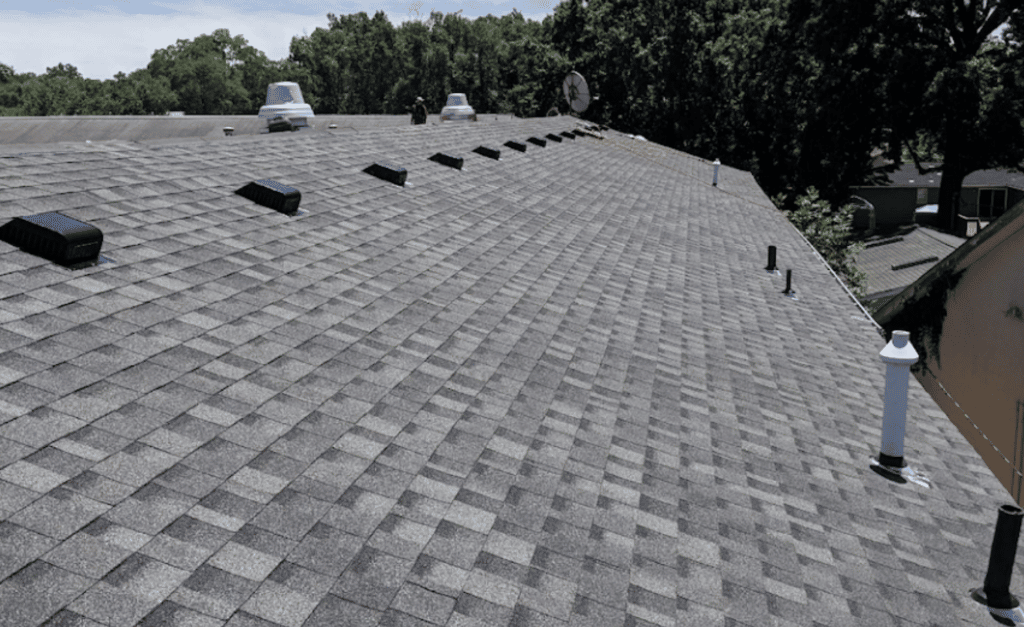 Middlesex County Roofing | Age of Roof
Roofs are meant to last at least 20 years. If a roof is well-taken care of throughout its lifetime, it can even last longer. Effects from rain, wind and snow and other bad weather can shorten the life of a roof. Having a professional roofer inspect your roof can let you know if you need a new roof now and you can wait a bit longer.
Middlesex County Roofing | Shingles
If you are seeing some shingles buckling or curling usually that starts to happen when the underlay gets wet and maintains moisture. Missing shingles can also mean that there could be a hole in the roof. It is worth getting a professional to come and take a look at your roof and see if there are shingles missing and why. If there are a few shingles missing it can be repaired, but if the damage is further, a new roof may need to be installed. A professional will inform the homeowner what is the best form of action to be taken.
Middlesex County Roofing | Valleys
Roof valleys are the channels that run along the inside of a roof. If there are leaves trapped in it the channels can start to deteriorate. Leaves and other trapped debris means that rain will not drain properly and can then cause an overflow and cause damage to the roof. If the roof valleys are already deteriorated, there could be enough damage to the roof and you may need a new roof.
Middlesex County Roofing | Flashing
Chimney flashing prevents water from getting inside your home. This is where the chimney meets the roof. If the flashing is damaged it can be replaced, but a professional roofer can inspect the area to see if any damage has been done to the roof.
Middlesex County Roofing | Gutters
You may be noticing shingle pieces inside your gutters, if there are damaged or missing shingles on the roof, they will leave your roof at risk of rotting. Seeing some loose-fitting shingles or broken shingles upon the roof, these should be inspected as they may leave the roof open for leaks. If you see a leak you can rest assure there is something wrong with your roof and you need to get a professional roofer to have a look at it as soon as possible.
Middlesex County Roofing | Water Damage
Evidence of water damage is a sure sign that you need to get a roof looked at by a professional roofer. Some water damage can be obvious, yet others cannot, especially when the water has dried up within the walls. If you are seeing light coming through the roof boards in your attic, there definitely something wrong with your roof. It may need to be replaced. Check your attic for any holes and make sure there is no moisture in the insulation.
Searching for the best Middlesex County Roofing company? Penyak Roofing Co. is the one to hire. For over 55 years we have prided our company on our values: quality, approachability, fairness and affordability. We use only the highest quality materials, provide all services in house and never subcontract any work. Penyak Roofing Co. is fully licensed and insured. We provide quality work and are dedicated to our customers around the tristate area.  Penyak Roofing Co. is committed to its customers by providing quality work and competitive prices. Call us today!
New Jersey Roofing Contractor | Penyak Roofing
Related Posts:
Middlesex County Roof Replacement
Middlesex County Free Roofing Estimate