Thinking of hiring Middlesex County Residential Roofers? Roofing requires a specific skill that is only provided by a professional roofing contractor. You need to hire the best roofer in Middlesex County.  Purchasing your home is the largest purchase that you will make in your lifetime. There are numerous reasons to hire a professional roofing company to work on your roof.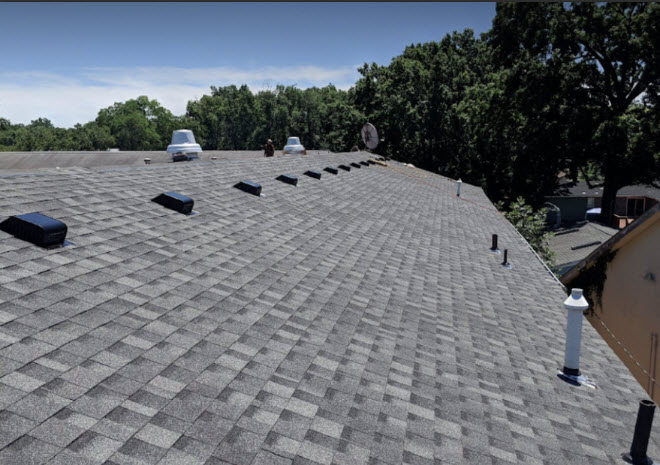 Middlesex County Residential Roofers | Safety
Safety is the most important reason to hire a professional residential roofing company. Professional roofers are equipped with the safety equipment they need to perform roof repair and installation. Fixing or installing a roof can be a dangerous job, therefore an experienced roofing contractor will be the safest one to get the job done right.
Middlesex County Residential Roofers | Save Time
An experienced professional roofer gets the job done in a timely matter. Trained roofing specialists are trained to be efficient when working on a roof project. Professional roofers have the experience and knowledge while working on a roof repair or installation, allotting enough time to get it complete properly for the homeowner.
Middlesex County Residential Roofers | Save Money
You may be asking yourself how can I save money getting a residential roofing contractor? If you attempt to do the job yourself, you may get the wrong materials. You may also pay more for your materials. Most roofing contractors get competitive affordable prices on their materials. In the long run it will lower the overall cost of the roof project for the homeowner. If you were to do the project yourself, buying all the equipment and materials would be extremely costly. To keep the cost down, leave everything to the professional and experienced roofing company.
Middlesex County Residential Roofers | Expertise
Roofing contractors do training for every roof job and are licensed. Roofers are being trained in every aspect of the job. Roofing companies have one of the most dangerous jobs in the construction industry. An experienced roofing contractor will let the homeowner know about how long the job will take, since they know what type of repairs are needed. As a result, residential roofing contractors are experts in their field. It is important to hire an experienced residential roofer. They are trained to fix any roof problem correctly. Experienced roofers know exactly what they are doing because they have been doing the job for a long time. They also take continuing training in the industry.
Middlesex County Residential Roofers | Peace of Mind
A job of repairing and installing a new roof can cause anxiety. When you hire a professional and experienced residential roofer, you will have peace of mind that the job will be completed correctly. Roof contractors have a set of safety standards that they will follow when performing the job. A professional roofer will also guarantee that you are satisfied with the work before you make your final payment. Every experienced and reputable roofing company's priority is the customer's satisfaction, especially when getting referrals for a job well done.
Searching for the best Middlesex County Residential Roofers company? Penyak Roofing Co. is the place to call. Penyak Roofing Co provides quality work and dedication to our customers in the tri state area. The company has been in existence since 1960 and is a family run business. We were founded on a set of ideals that include quality, approachability, fairness and affordability. Penyak Roofing Co. is a licensed, fully insured in the state of New Jersey. Our customers are always welcomed to visit our South Plainfield office and we are always glad to provide free estimates. We provide our customers quality work at competitive prices. Give us a call today!
New Jersey Roofing Contractor | Penyak Roofing
Related Posts:
Middlesex County Roof Replacement
Middlesex County Free Roofing Estimate
Middlesex County Roofing Repair
Somerset County Commercial Roof Replacement
Best Roofer in Middlesex County