The weather is starting to get colder again, and winter will soon be here once more. Now is the perfect time to make sure your roof is ready for the upcoming winter season. Heavy winds and snowfall of winter storms can take a serious toll on your roof. To make sure your roof is ready, contact a Somerset County roofer for a pre-winter inspection. It is important to take care of any small problems now to keep your home protected from the elements. You can also save time, money and stress by catching potential problems before they become big, expensive ones. During an inspection, they can also make sure your gutters and chimneys are in good repair. They can help you get ready if you are unsure exactly how to prepare your roof for winter. By finding a fully comprehensive company, your roof will be ready for the upcoming season.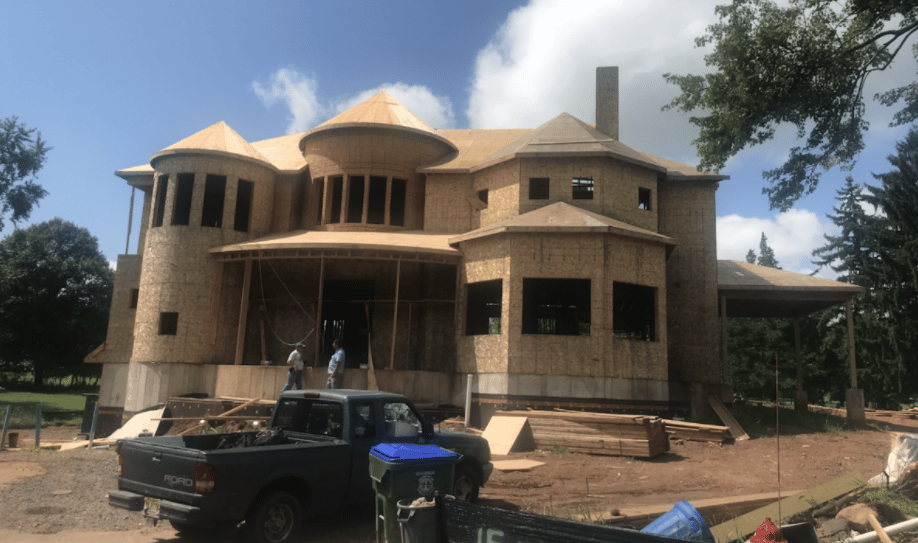 How To Prepare Your Roof For Winter | Importance of Winter Inspections
To prepare for the winter, your local roofer should inspect every aspect of your roof. Your roof should be in good, solid condition, and an inspection will make sure there are no loose tiles or shingles. A reputable roofing company will also inspect that no shingles are curling up, which could also allow in moisture. As part of a comprehensive winter inspection, they will also check over chimneys and flashings. This ensures that everything is watertight, and that chimney caps are in good repair. If your chimney does not have a chimney cap, ask your roofer about the benefits of installing one. Also ensure that your home has adequate ventilation.
How To Prepare Your Roof For Winter | Don't Forget the Gutters
Your gutters are an important part of your roof, and your qualified roofing company can inspect those for you, too. When gutters clog and are in disrepair, they cannot do their job of clearing water away from your home. Standing water can result, and during the winter this water can freeze along the roofline. Ice dams form, and the constant freezing and thawing cycle can stress roofing materials. When water does not flow freely away from your home, it can cause damage to siding as well as roofing. Ask your local roofer about the condition of your gutters as part of your winter preparations.
How To Prepare Your Roof For Winter | Finding a Roofing Company
When you are looking for a roofing company, make sure to find one with a full list of services. By finding a company that inspects and repairs all aspects of roofing, including gutters, you save time and hassle. Take some time to check out websites, and look at customer reviews. Only fully satisfied customers will take the time to recommend a roofing company so others can enjoy the same service. Also, look at photos of work they have completed, and look for manufacturers' accreditations, a sign of excellence and quality. These certifications are a sign of complete, up to date training and of quality materials.
Your roof deserves the best attention all year round, but the winter season is always particularly hard on roofs. Regular inspections can save you money on costly repairs by catching problems early. They are an especially good idea before winter winds and precipitation hit your roof. Any missing or curling shingles and cracked or missing tiles can allow moisture under your roof. With the necessary training, experience and equipment, roofing professionals know just how to prepare your roof for winter. Roof work can be dangerous, so always call a professional to keep your family warm and protected during the upcoming season.
New Jersey Roofing Contractor | Penyak Roofing
Related Posts:
Middlesex County Roof Replacement
Middlesex County Free Roofing Estimate
Roofing Contractor Middlesex County NJ