Are you in need of the services of a Central NJ Roofer? Because roof repair or replacement is a rare and expensive home improvement job, it's crucial to have the job done right the first time. Choosing the right Central NJ roofer will guarantee that your job is completed with skill and care. By taking the necessary steps before hiring, you can reduce your chances of encountering future problems with your roof. Below are some tips on hiring your Central NJ roofing contractor.
Central NJ Roofing Contractor | Insurance: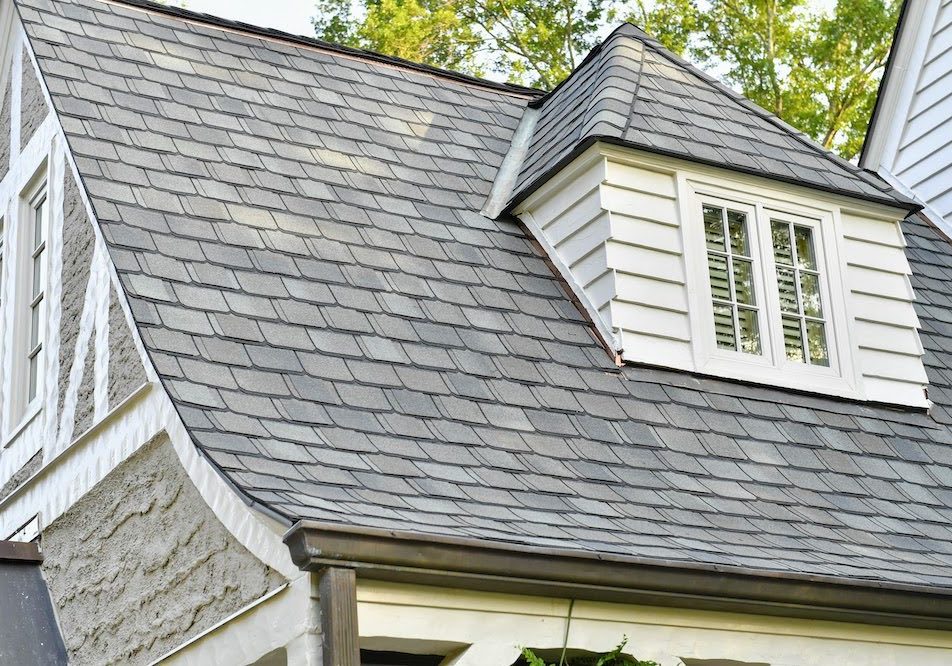 You want to be sure your roofing contractor has the necessary insurance coverage to protect both you and them while they're completing work on your property. Any company that neglects to give you proof of insurance or denies having insurance is a company you'll want to pass on. During your estimate, you can ask the contractor about their company's insurance coverage to ensure that if a worker is injured or your home is damaged that you'll have the necessary protection. 
Central NJ Roofer |

Estimate in Writing:

When it's time to schedule estimates with your local roofing professionals, be sure to get estimates in writing. Ideally, you should have all the details of your job in writing to protect both you and your roofing contractor while the job is being completed. During your estimate, the contractor should thoroughly evaluate the damage on your home's roof. You can also ask them what materials they offer, what warranties they provide, and how long the job will take to complete. 
Roofing Company in Central NJ | Good Communication:
When evaluating contractors, assess them on their communication as well as their work. If their communication is poor from the start—not returning phone calls, taking days to respond, unclear language—this could set you up for future problems. Most roofing contractors will offer warranties on both the materials and the labor, but what good are these warranties if you can't get in touch with the company? Evaluate their responsiveness to be sure you can get in touch with them in the event that something goes wrong.
NJ Roofing Services | Check Availability:
If your roof needs attention now, it's not going to make sense to go with a company that's booked until the end of the season. This is another reason why you shouldn't wait to contact a roofer until the last minute—being proactive about your roof's health ensures you can choose the contractor you really want. Inquiring about the availability of the roofing contractor is going to help you narrow down your choices. For companies that are swamped when you need a prompt repair, you'll need to look elsewhere for your service
Roofer in New Jersey | Years of Experience:
Typically, any roofing company that's been in business for at least five years is going to be a smarter choice than a company that's only a couple years old. The more experience your company has, the better service they'll be able to provide. When asking or researching about the company's years in business, it's also important to ensure the company is local and established. Any good company will have a reputation in the area for their quality work.
New Jersey Roofing Company | Contact References
Getting references from the company as well as reading authentic reviews is also going to help you make your best choice. Don't be afraid to ask your potential roofer for references. Any reputable contractor should be able to give you references and be proud of the work they've done.
Looking for the Best Central NJ Roofer?
Searching for the best Central NJ roofer? Contact Penyak Roofing today! For over 55 years we have been serving families in New Jersey. Our company's values are quality, approachability, fairness and affordability for all our customers. As always, Penyak Roofing provides quality work and dedication to our customers. Penyak Roofing is fully licensed and insured. We specialize in shingle and flat roofing systems. No job is too small, large, or complicated for us. We will make it easy for you and minimize interruptions. We use only the highest quality materials, provide all services in-house, and never subcontract any work. Call us today!
New Jersey Roofing Contractor | Penyak Roofing
Related Posts:
Middlesex County Roof Replacement
Middlesex County Free Roofing Estimate
Somerset County Commercial Roof Replacement
Roof Replacement Somerset County